Micro Album Reviews and Recommendations
---
Short and sweet reviews/impressions of some of my favorite stuff I'm listening to. Mostly found on Bandcamp. Many of these reviews can also be found in my bandcamp collection Here
Reviews
プラスチックの世界 by futurebandit / worldgrinder
An absolute vaporwave classic and a must listen for anyone interested in the genre. Wonderfully mixed and transporting, and an album I turn to a lot when in the mood for some vaporwave. Featuring samples from stuff like the PS1 boot sequence and The Legend of Zelda, this will delight the ears of listeners who pick out the 90's/00's era nostalgia triggers.
Oldies by The Arvos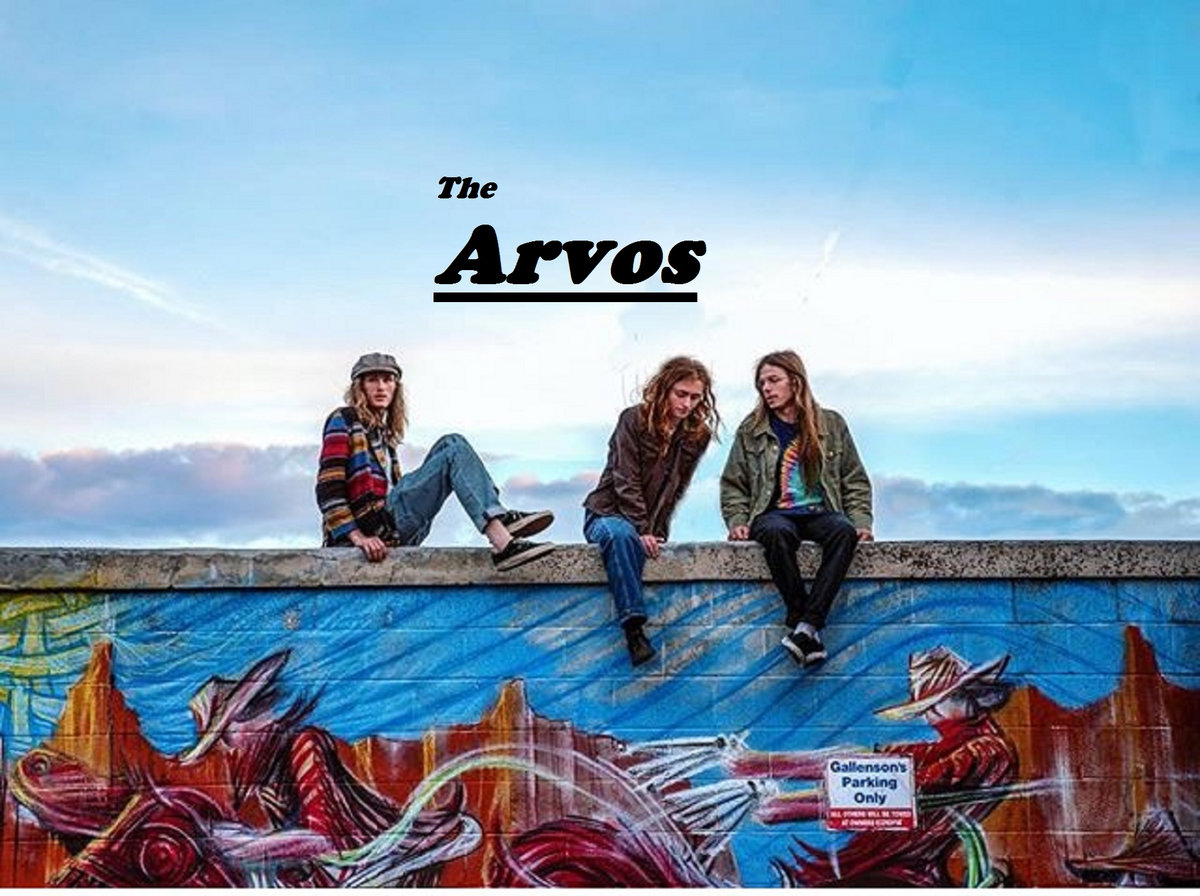 The definition of a hidden gem. This short EP by Utah based The Arvos punches above the weight of the relatively low recording quality with it's catchy licks and vocal hooks. Recommended for fans of the 60's LA sound.
Shoot The Moons by Graham Kartna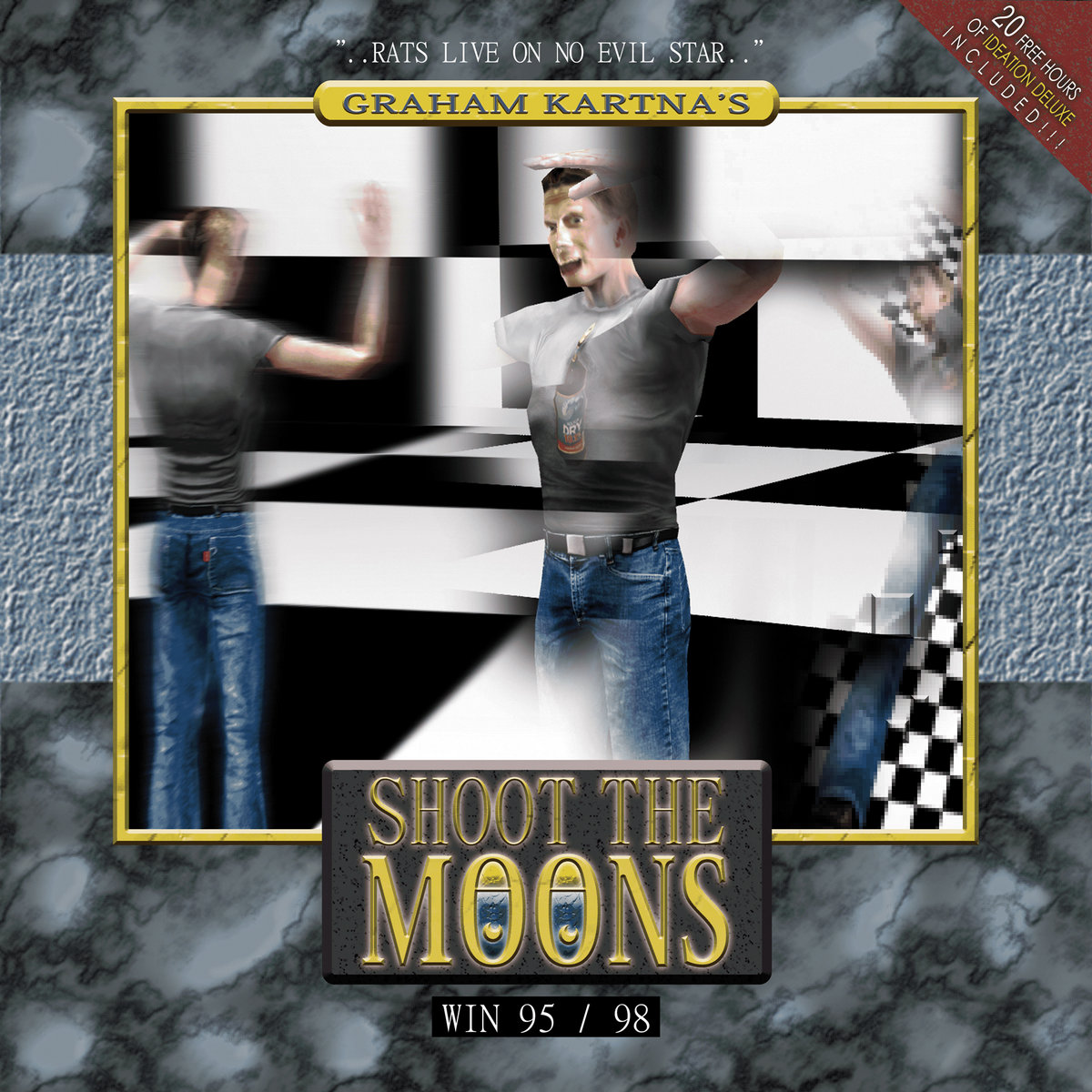 Shoot The Moons show cases Graham Kartna's mastery of genre bending and electronic music composition. Intersecting somewhere between vaporwave, lofi hiphop and chiptune, Graham employs considerable technical ability and artistic vision to craft a sound that is completely his own and instantly recognizable throughout his work. The surreal circuit bent wow and flutter permeate the album, creating a bizarre sonic landscape that draws you further and further in. Highly recommended for fans of vaporwave and associated genres.
After School; Seifuku Hop by worldgrinder / apollo drive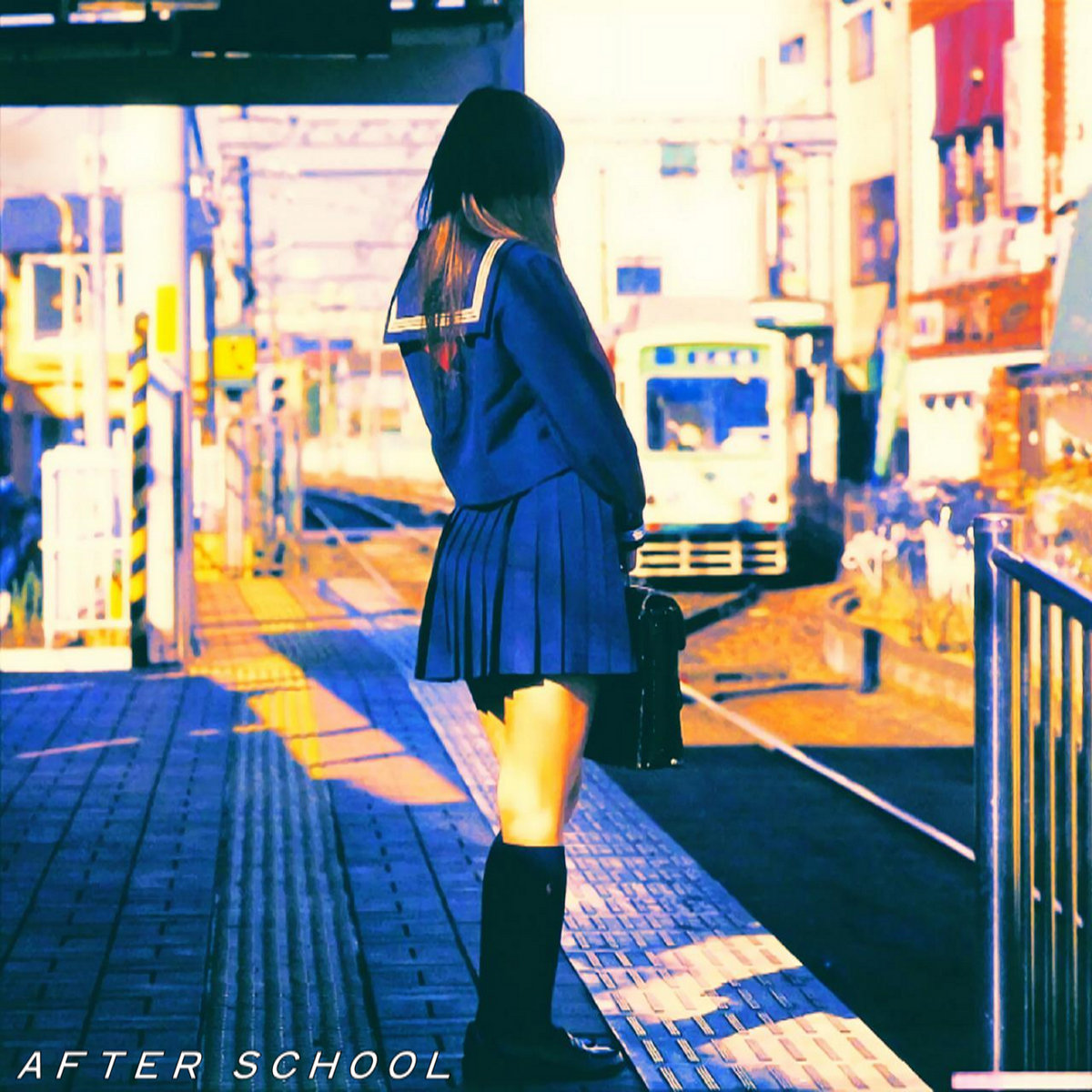 Lofi hiphop at it's finest. A great album for casual listening while programming or web surfing that will also reward the critical listener. A diverse, well placed sample set, sound design and attention to detail in the mix elevate the album and keep it in a constant rotation on my MP3 player.
Killer in Kowloon City by Virtual Vice
What do you get when you mix Blade Runner, Miami Vice, and samurai woodcuts? A really interesting synthpop/synthwave album. Virtual Vice has pulled off the difficult task of somehow creating what feels like a cohesive narrative on an instrumental album. Highly recommended.
era by Echochamer
An insanely special lofi hiphop album. Tracks like Shimmering Black pop up out of nowhere to surprise the listener with exciting and intricate synthesizer melodies, all the while weaving you in and out of head bobbing triphop sample bliss. A true stand out in the world of lofi hiphop, I can't recommend this album enough.
Vintage Jukebox 3 by Odd Chap
A quintessential example of electroswing. Hard hitting, upbeat, and jazzy as anything. Excellent use of gramophone era samples, high pass filter drops, and saxophone sample breakdowns make it a joy to consume time after time.
Super Heavy Galactic Stuff by The Alex Jones Prison Planet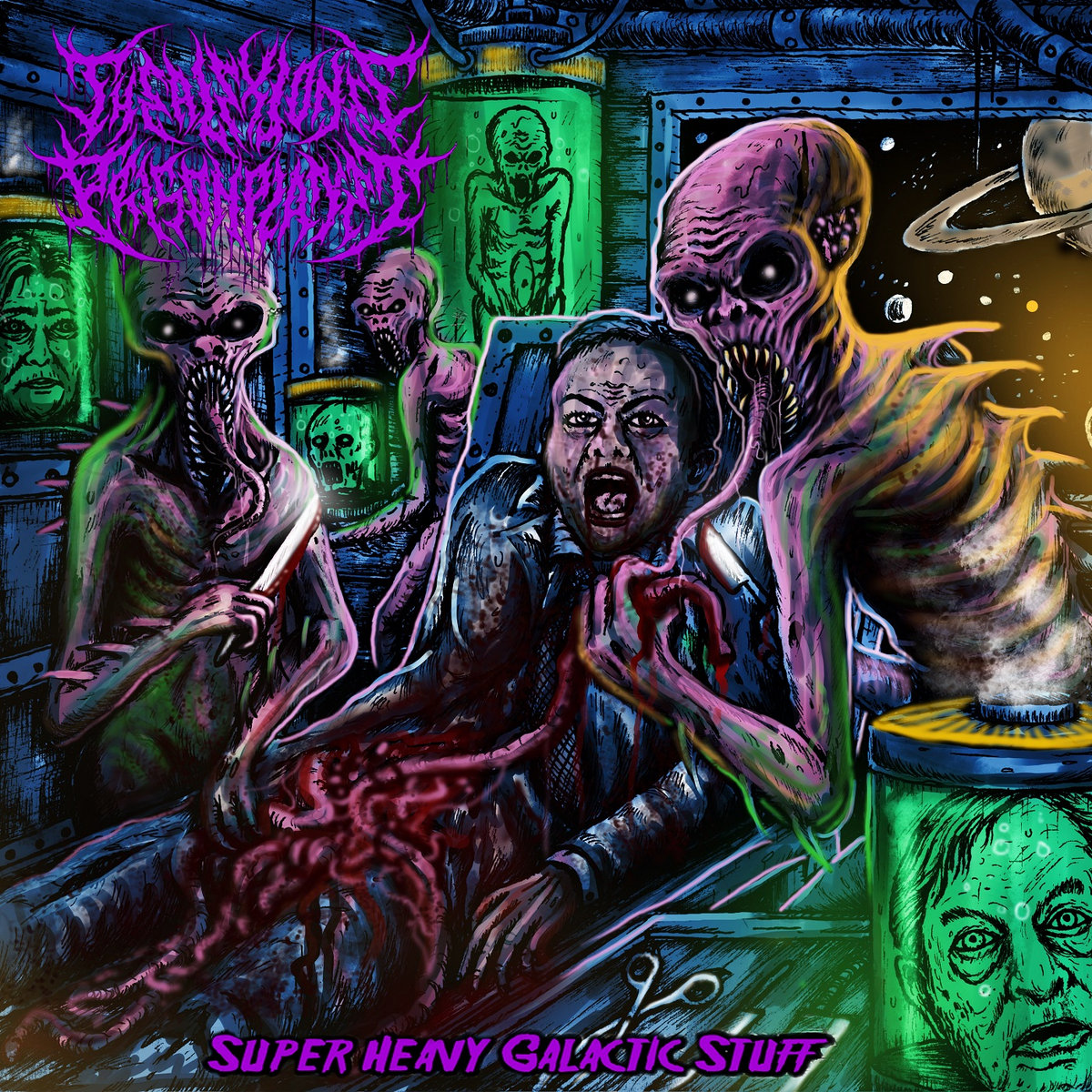 A metal album featuring "vocals" entirely made up of samples from Alex Jones' radio show Info Wars, this album is not only a brilliant parody, but also a highly competent metal EP in it's own right; this collection of bombastic jams is fun as hell.
Atomic Mind by Nick Johnston
A master class in instrumental guitar music. Fans of prog/fusion will find a lot to love here. Thoughtful melody and phrasing elevates these tracks beyond pejorative descriptions of "shred", every song telling it's own story and moving seamlessly between prog, jazz, and rock.
Who Is Donny Flamingo? by Capyac
Incredibly produced and an absolute joy to listen to front to back. You cannot stop this fully realized boogie; you'll be stomping your feet and bobbing throughout. Tight drums, blooming synths and funky guitar licks keep me coming back. The exceptional separation and clarity in the mix warrants turning the volume up to 11 – buy this album!
Live at Madison Square Garden by Vulfpeck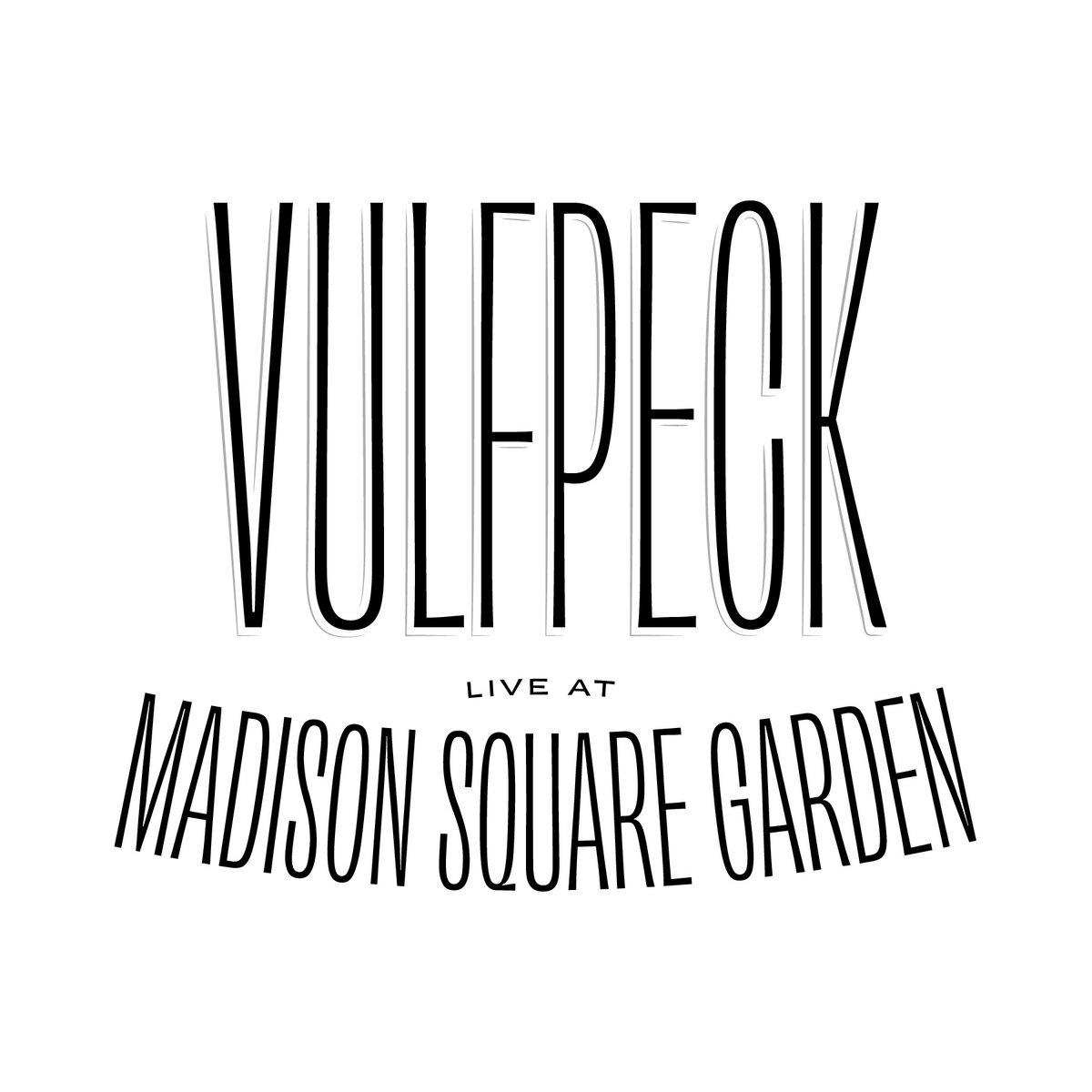 One of the most energetic and enjoyable live music experiences available for listening today. It's already in more than 3,500 bandcamp collections: if you like anything even resembling funk, buy this album.
Zeldawave // 近藤 浩治 // OOT by Polygon Dream
Awesome N O S T A L G I A wave. Fans of the incredible Ocarina of Time soundtrack will love what Polygon Dream has created with this album. All at once you'll be transported back to your friends basement huddled around the CRT TV. For those not familiar with the Zelda score, there is still a lot to love on this album.
Seed & Synthetic Earth by Vektroid
From the mastermind of the vaporwave magnum opus Floral Shoppe comes Seed & Synthetic Earth. This record is absolutely captivating and a perfect example of the postwave midi funk genre. Despite its close ties to the vaporwave scene, this record has a lot to offer listeners of diverse interests.
Echochamber by worldgrinder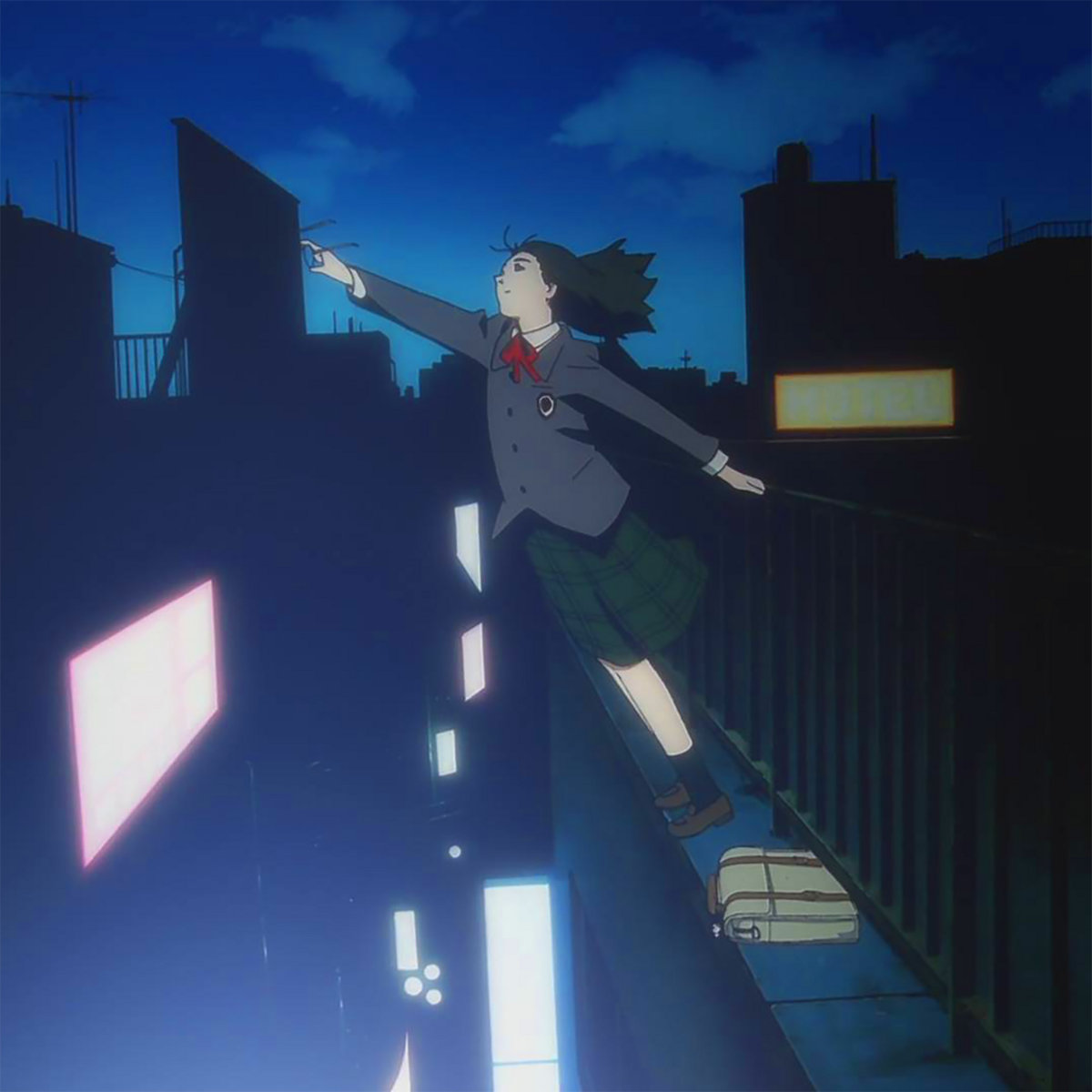 A really interesting lofi hiphop record. worldgriner fully commits to the lofi aesthetic here; you'd think you were listening to a cassette player. It's hard to put my thoughts on this album into words so I'll just say this: there's never a dull moment, and despite multiple listens it always keeps you guessing and surprising you. Highly recommended for fans of the genre. PS: Fans of other albums from the New World label will find a lot of Easter Eggs in here.
Woodland Rites by GREEN LUNG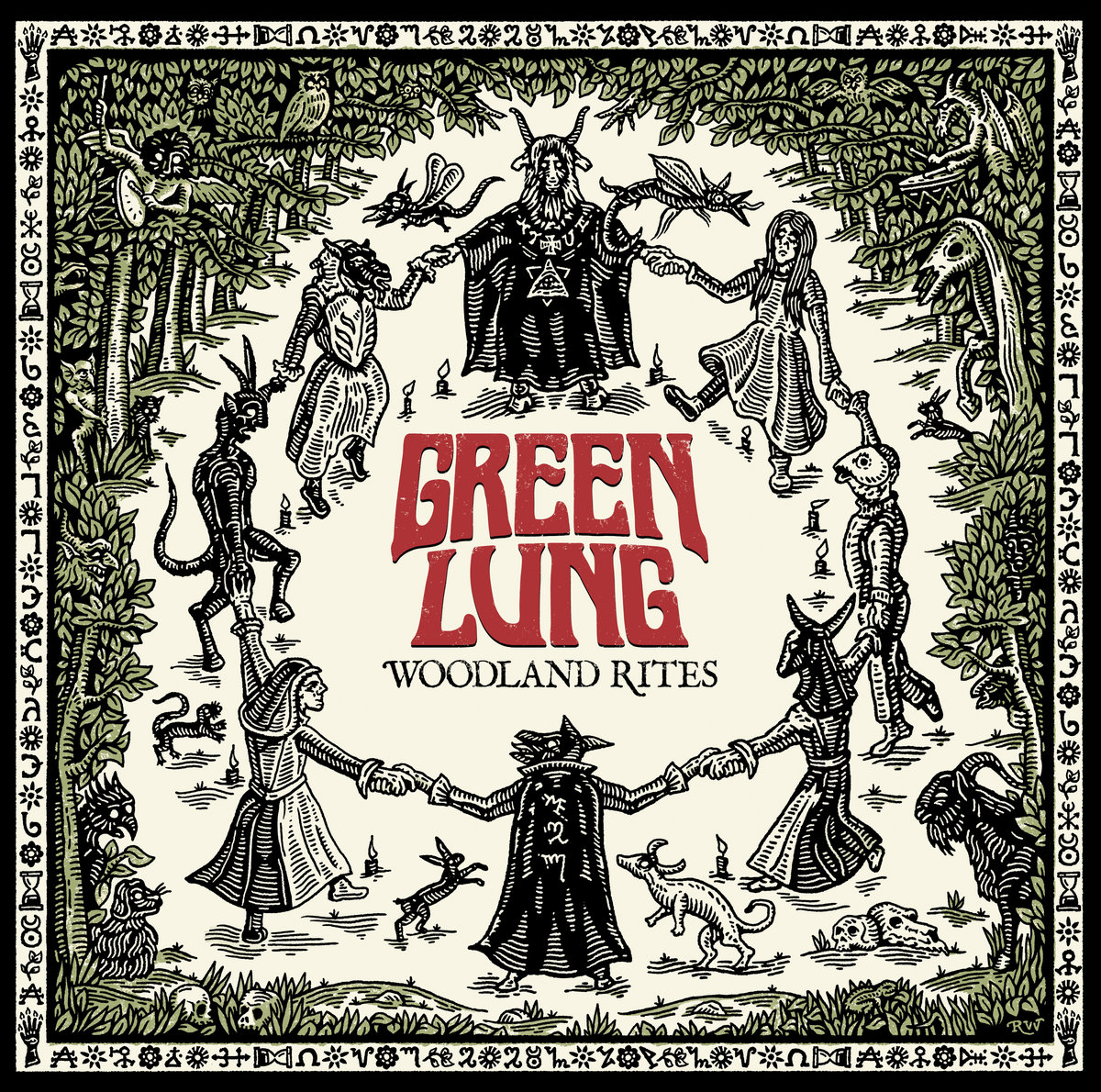 GREEN LUNG wears their influences on their sleeve and Woodland Rites quickly evokes Sabbath with a shout of "Oh Lord yeah!". Woolly stoner licks, ethereal vocals and a spooky occult narrative make Woodland Rites one of the most exciting new stoner metal releases.
The Wizard by Merlin
Merlin's The Wizard is an exciting psychedelic stoner rock experience with an unexpected twist–where you might expect a screaming guitar lead instead you'll find commanding saxophone lines. Merlin have created something unique with The Wizard, combining the aesthetics of prog/psychedelic and stoner/doom into something greater than the sum of its parts.
Burst Into Demos by Haunt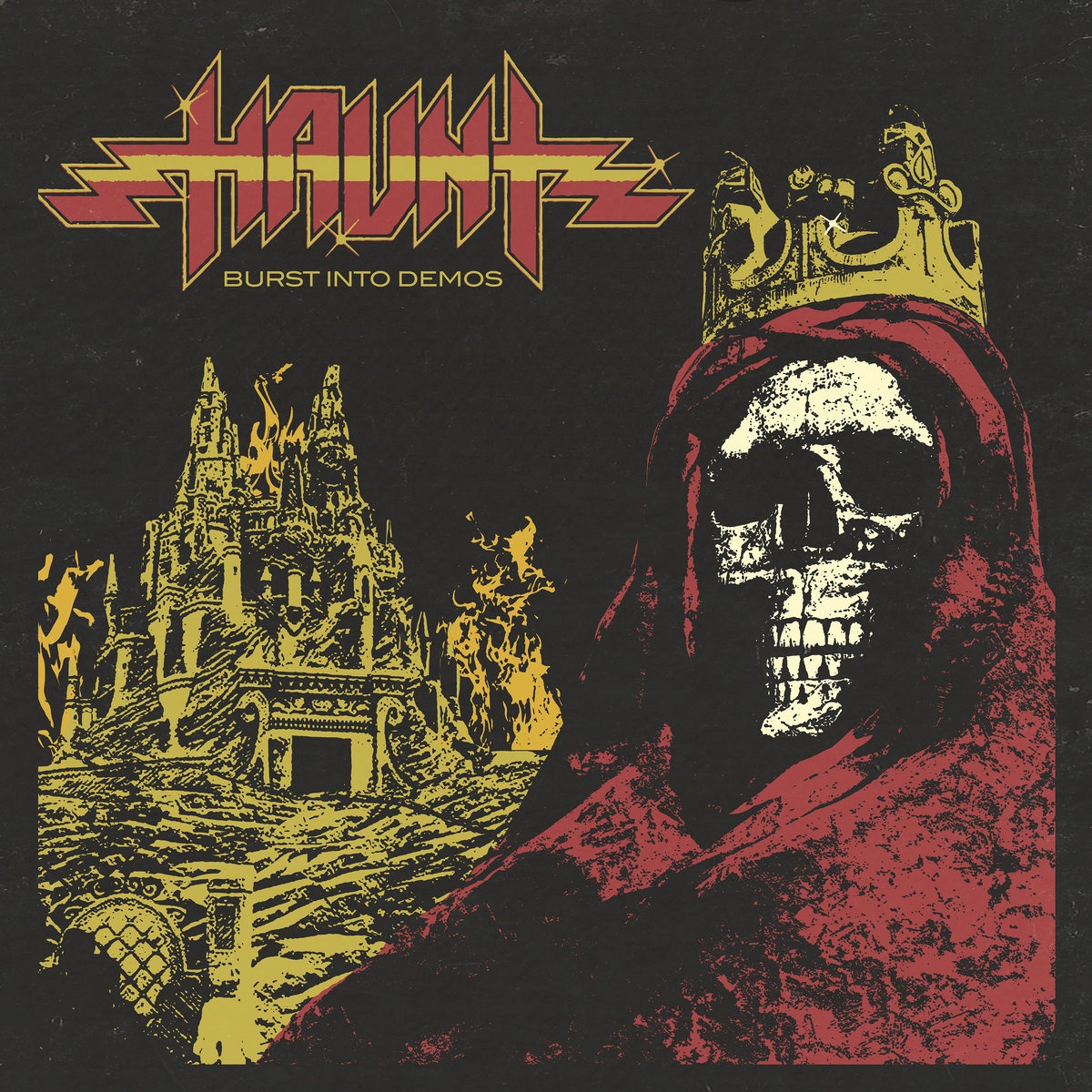 Fast paced, incredible licks, and classic power metal vibes make Burst Into Demos a must listen for fans of "classic" metal a la Dio and Rainbow.
Bootlegs Vol. 1 by Capyac
This handful of funky remixes by the masters of Capyac is a must listen! Stand outs are How I Feel and White Tiger. How I Feel takes a heavy hitting Nina Simone sample and totally makes it the groups own. Incredible production value, mix separation, and sound design will have even the stiffest listener tapping and bobbing to the beat.
Nineteen + Memory Tape by Desired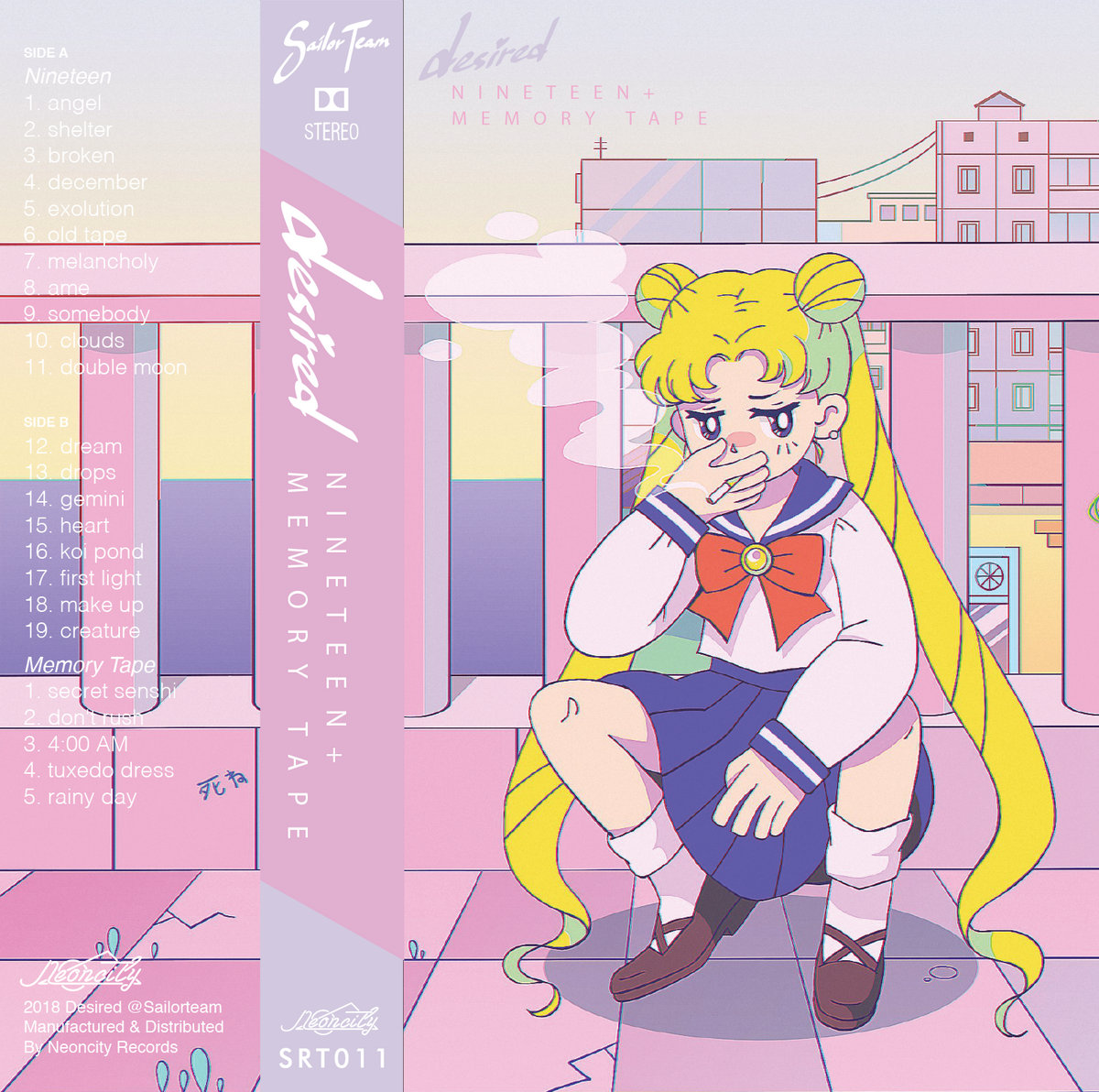 A classic in the lofi hiphop community–and for good reason. Impeccable, inventive sample choices and short and sweet motifs leave you wanting more and wondering how the time flew by and the albums already over.
Contact by The Kount
Certified Fresh L.A. G-Funk with a dash of chiptune and a sprinkle of lofi hiphop. Complete with the staple resonant 24dB squelchy filter leads and hooks, fans of West Coast hiphop groove will feel right at home.
Loyds Trip by Loyds Trip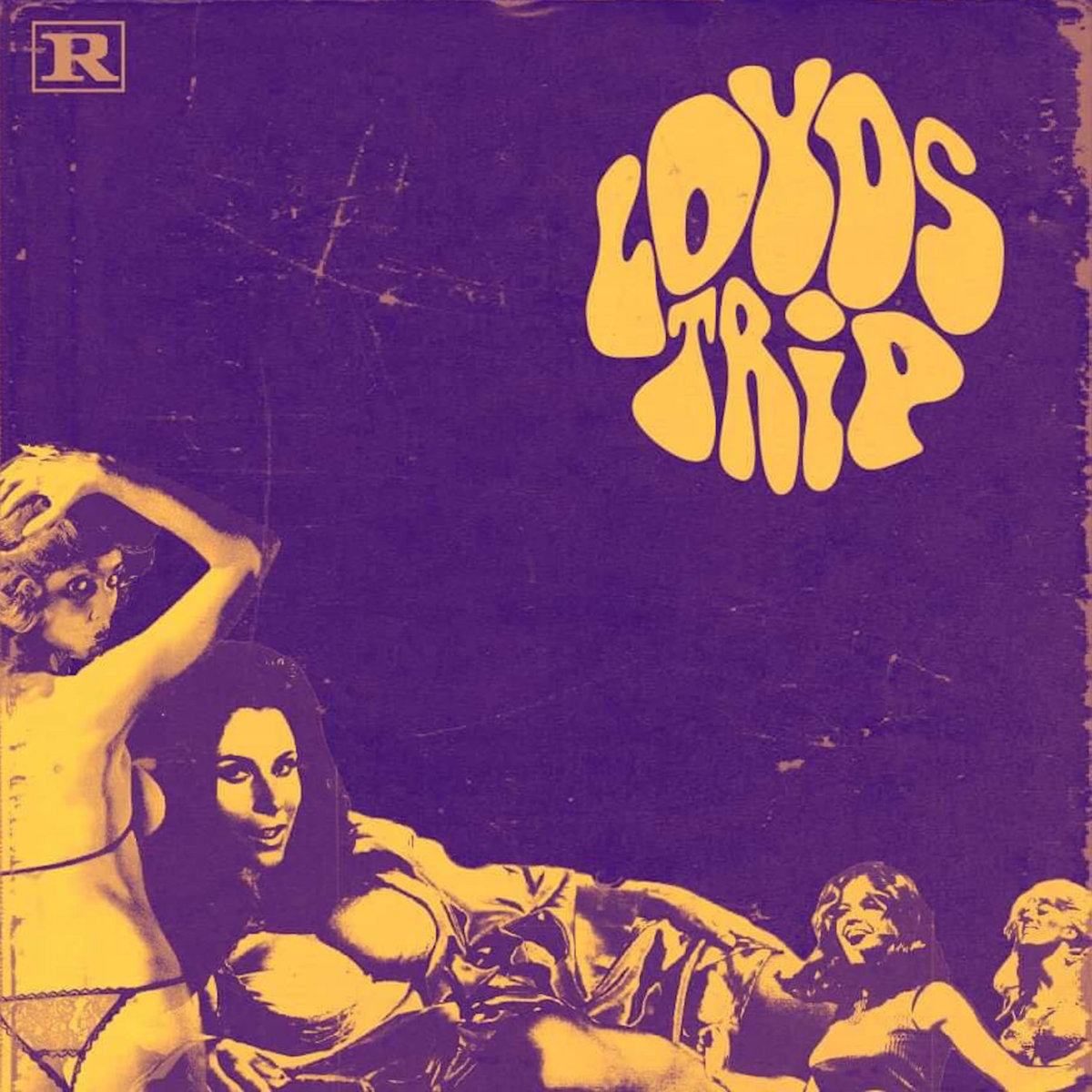 Short, sweet, and chock full of rumble tumble rock and roll sensibility. Falling somewhere on the blues rock/acid rock/stoner rock spectrum, Loyds Trip is a potent dose of aggressive rock and roll. Recommended for fans of Cream meets Queens of The Stone Age.
Sincerely, Detroit by Apollo Brown
Wow, what an album. Truly one of the most compelling and captivating hip hop albums to be released in recent memory. A "love letter to [Detriot] culture" that hits hard emotionally and musically, this album is a must listen for fans of 90s underground hip hop, or rather hip hop in general. Diverse lyricism, sampling, styles, and production coalesce into something much larger than the sum of its parts. A phenomenal album back to front. An instant classic and a treat for even the most discerning hip hop head.
Mount Hush by Mount Hush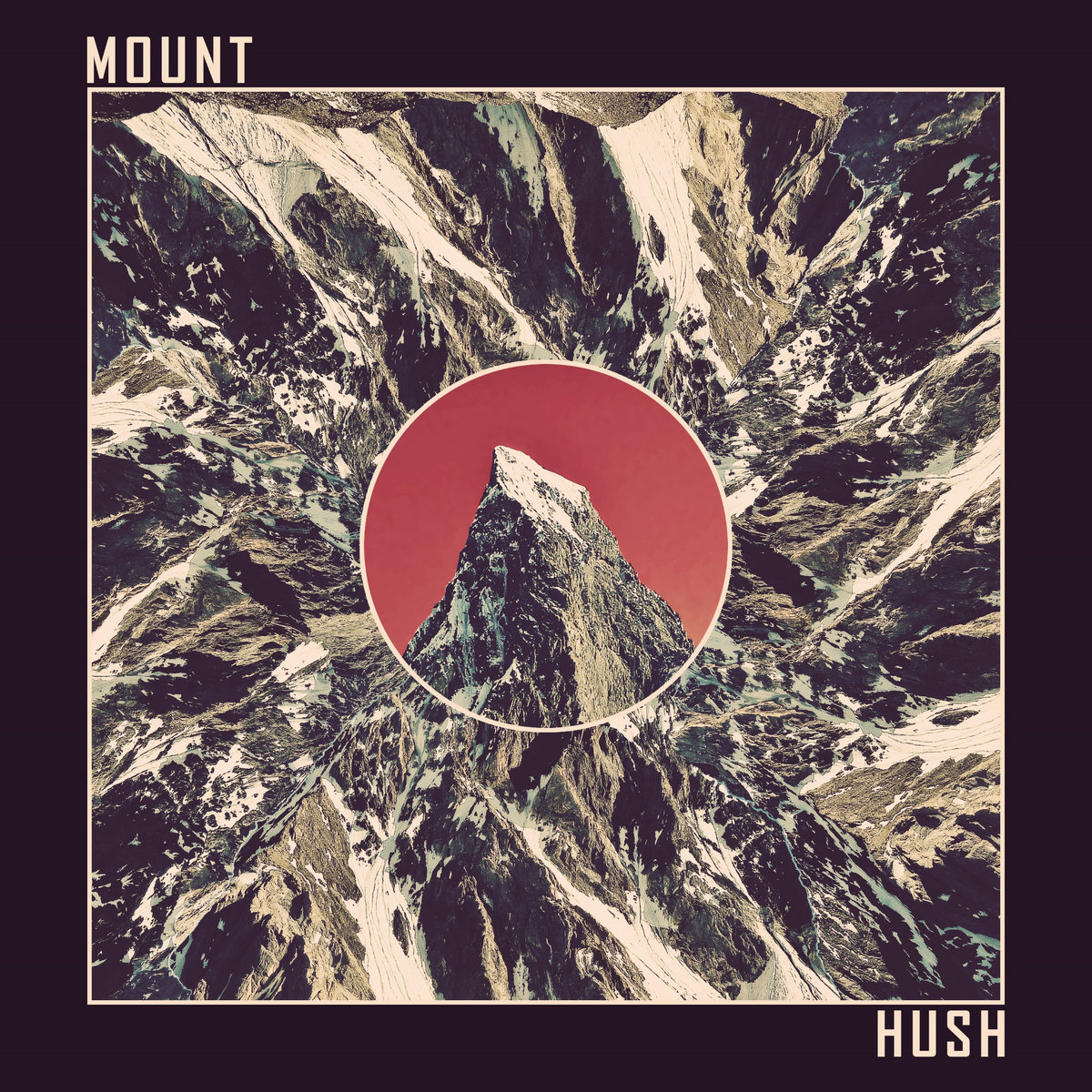 A weighted sonic psych rock fog. Enveloping and slowly building psychic jams pull you away as you're drawn further and further into the groove. Remarkable instrumentation and production quality make this debut album a resounding psych rock success.
NYConscience by Deli Pat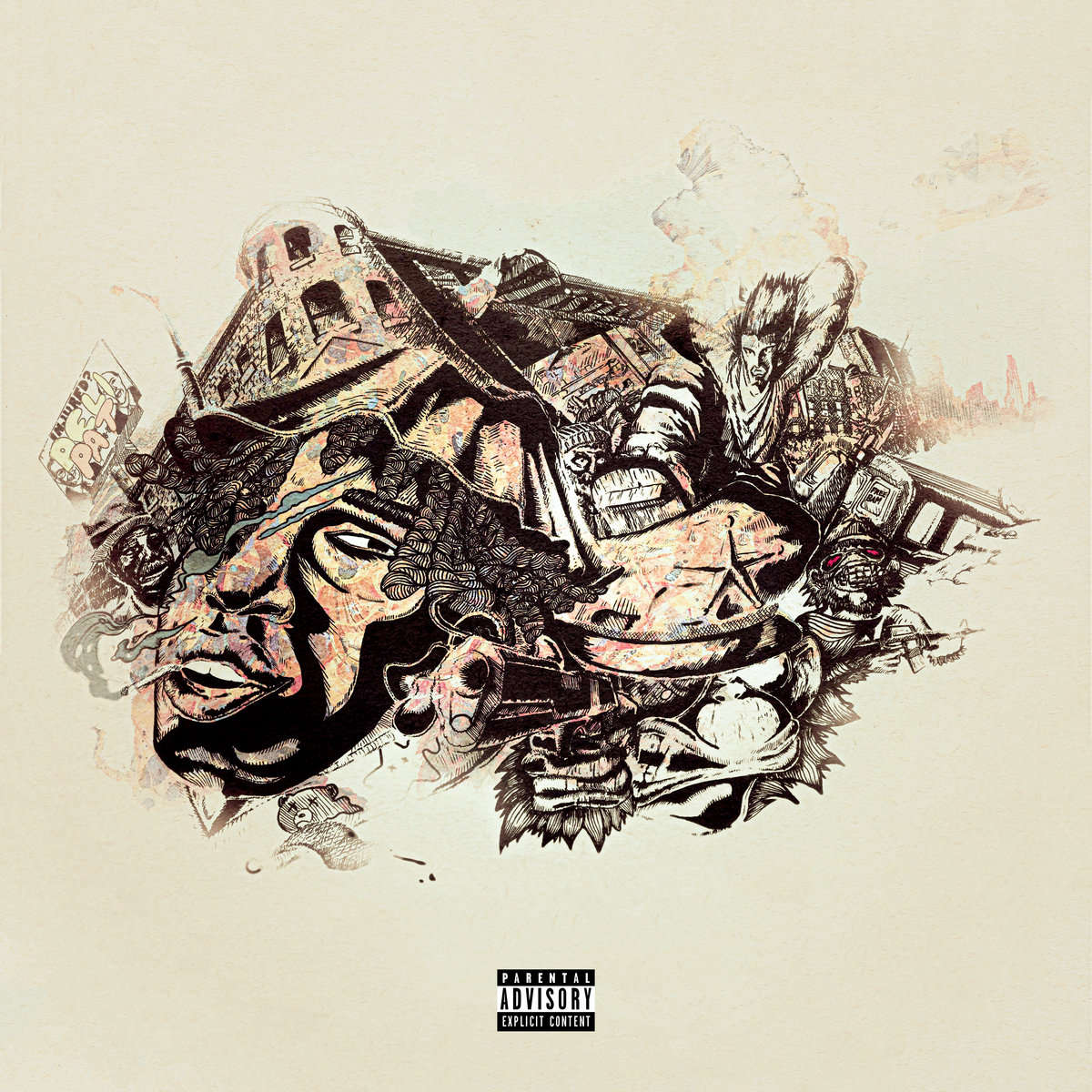 Nostalgic New York hip hop. Awesome flow, sample selection, lyrics and beats make this a stand out underground hip hop record.
Ruins by Wolf People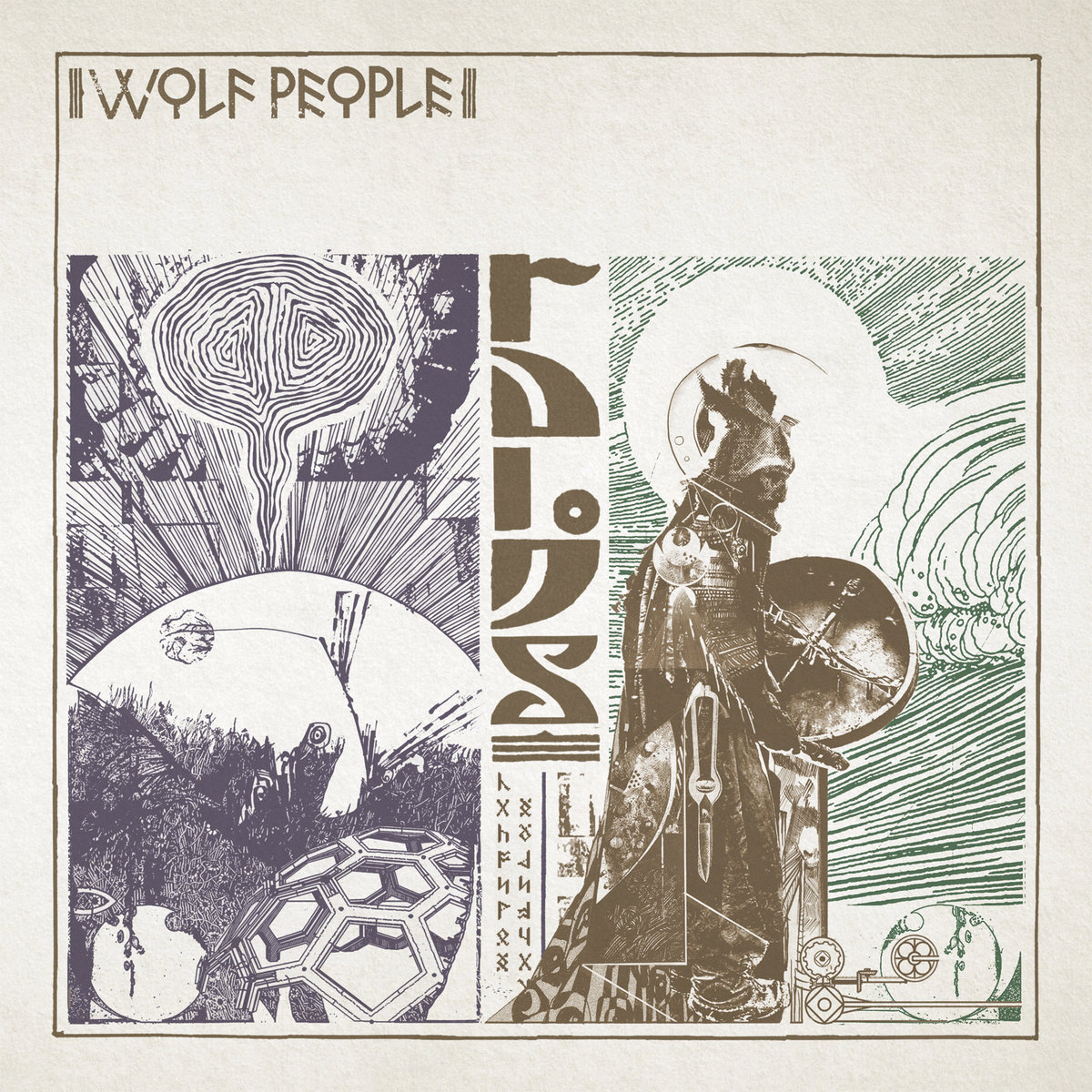 Wolf People have cultivated a truly unique sonic experience in Ruins. Somewhere between folk, stoner metal and psychedelic rock, this album somehow wouldn't feel out of place performed at a medieval theater or at a crunchy modern music festival; I wouldn't be surprised to learn a lute had been played on this album. Seamlessly weaving between psychedelic folk and stonery rock, I'd highly recommend Ruins for psych/folk fans looking for a heady narrative experience.
LORD OF THE COSMOS by EARTHDIVER
I bought this album after just hearing the first 4 seconds of APPARATUS DE CULTUS. I knew that an opening like that was bound to pay dividends and it has. This album is absolutely jam packed with head banging guitar licks, solos, and fuzz. Crushing doomy goodness will turn on a dime into searing, foot stomping guitar groove. Truly an all killer no filler album that I can easily recommend for any stoner metal/doom fan.
The Lost Tales by Duskwood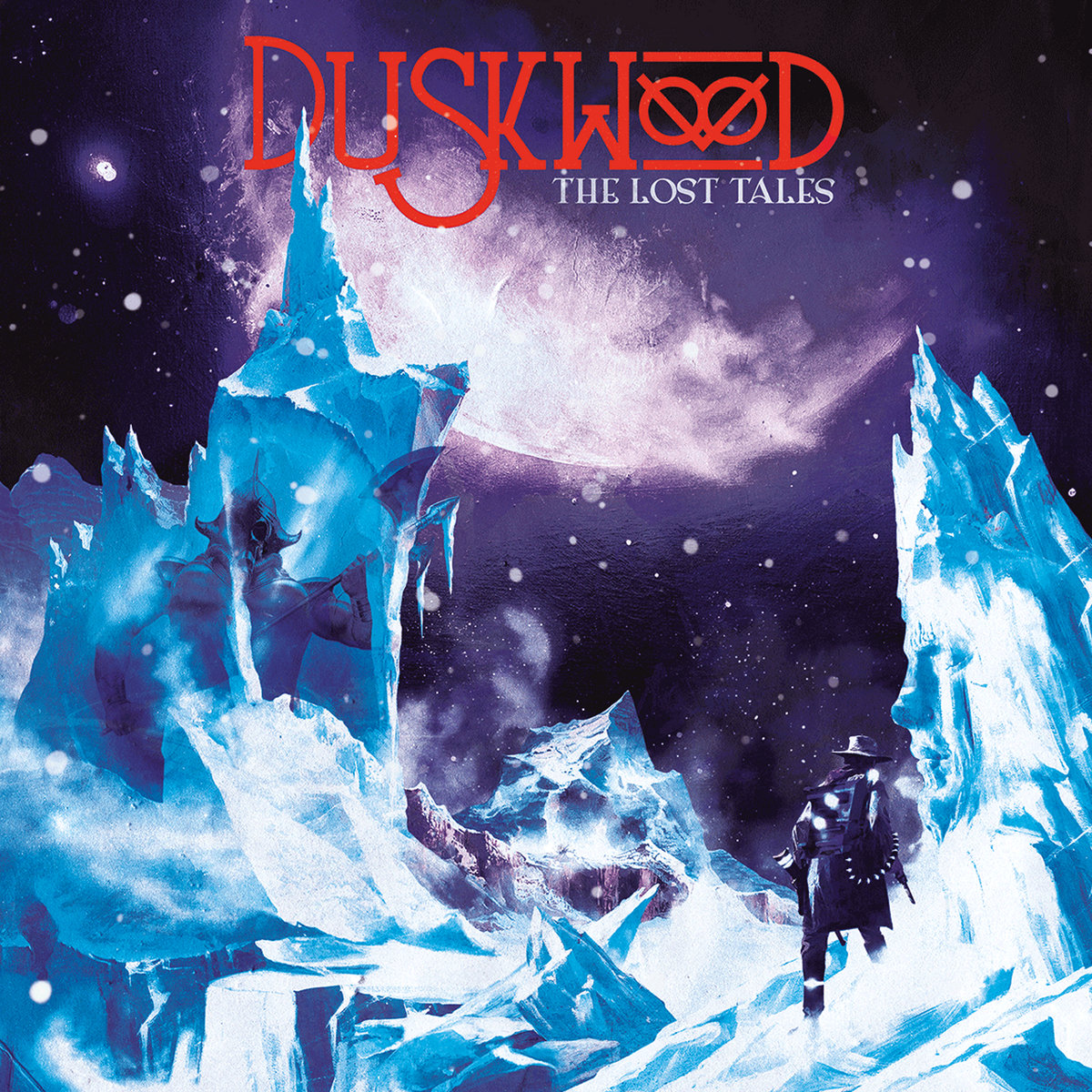 Awesome desert/stoner rock record. Powerful vocals, tasty riffs, and a heaping spoonful of fuzz and octave pedals show that Duskwood can hang with the best of them.
Semuta by Lord Vapour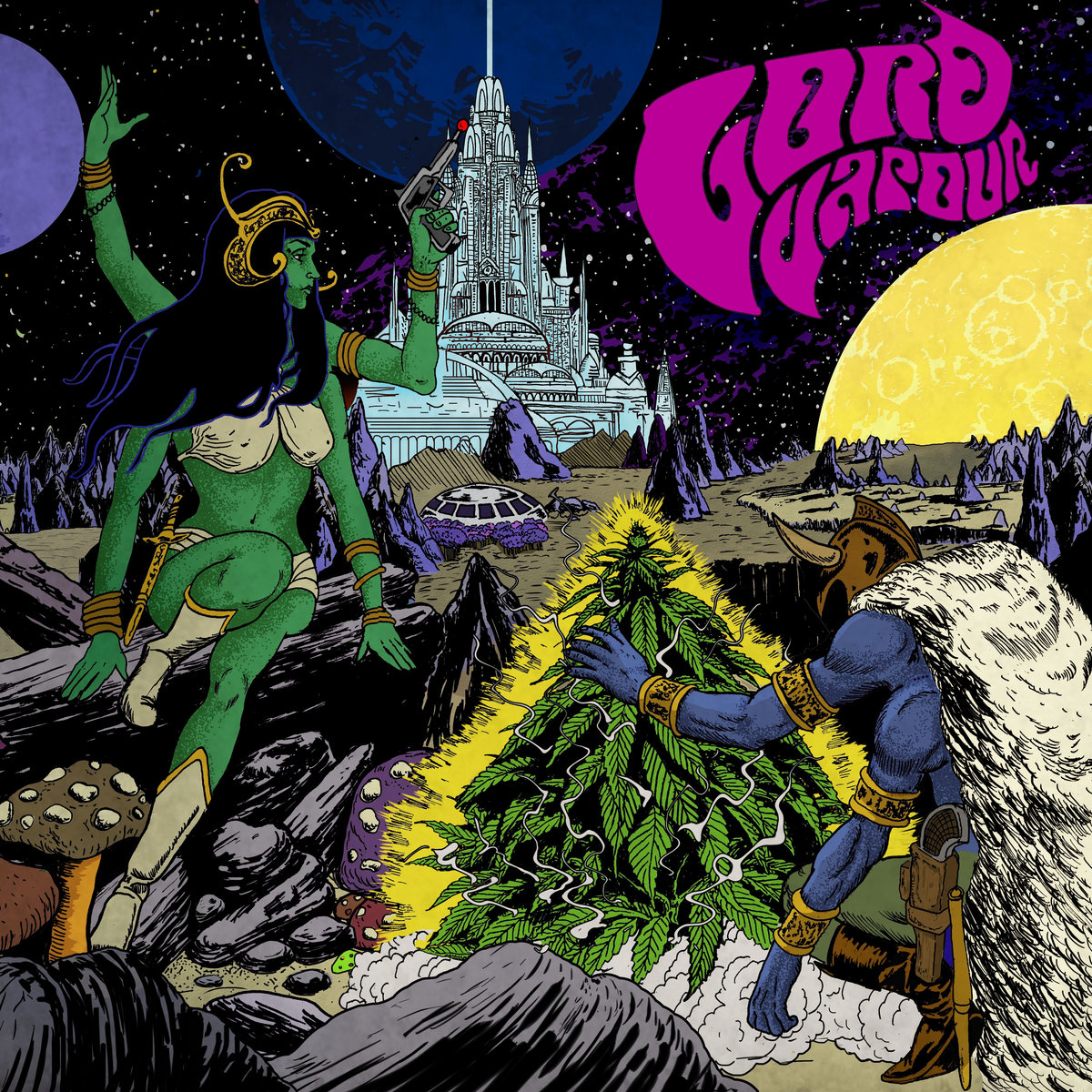 A fuzzy, proggy, bluesy, psychrock triumph. An all killer no filler record that keeps you guessing on what's coming next. A tight bass and rhythm section that's anything but an afterthought and finger licking good guitar licks keep me coming back to this album.
Lucy in Blue by Lucy In Blue
Wow. Where to start with this album. As others have said, it's hard to avoid comparisons to Pink Floyd, as many try and few come as close to prog perfection as Lucy in Blue on this album. An absolute must buy for any fan of the genre or Pink Floyd.
Sleepless by Tokyo Wanderer
Required future-funk listening. Tight, controlled bass, tasteful sampling, blooming synths, and some incredibly funky keys make this feel like one unexpected surprise after another. Top notch sound design and mixing establish Tokyo Wanderer as a master of the future funk craft.